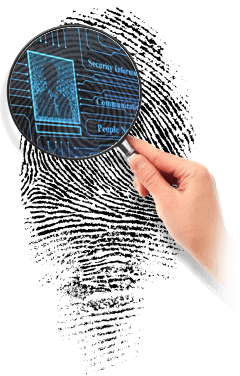 Elements of a Background Check

There are several elements to conducting a thorough background check. At a minimum, we recommend every check include our standard search, which is considered industry best practice and includes:

• ID Verification
• 50 State Sex Offender Search

• Multi-Jurisdictional Records Search (National)

• County Criminal Records Search (Each)

​You should then consider the person's role and function in your organization and whether it is critical to include additional searches in the background check. Our screening specialists can provide guidance on which additional searches may be necessary.

Example: If you are screening an employee or volunteer who will drive a vehicle for your organization, you should also include a search of Motor Vehicle Records. If the individual will handle finances for your organization, it is wise to also run a Credit Report.
Ordering Options

We make ordering reports very easy by offering 4 different options
You Enter the information, with Paper or Electronic Authorization

Applicant Quick Invite (AQI) - Enter the applicants name and email address and we will send them an electronic form to complete.

ATS Integration - A customized integration with your ATS system


Custom URL's by Users and Packages - This options lets you create unlimited URL's to build into your emails or ATS process. The application/volunteer will click on a link and input the information required for the background check. You even have the ability to let them pay for it.
To see each of these options in action, please watch the following video.
​
#1 - You Must Avoid Legal Liability
If you fail to check the background and history of an employee and that employee hurts someone in the workplace, your company could be held liable. Negligent hiring lawsuits happen all the time and employers pay big money.

#2 - Validate the Applicant's Skills
Just because a job applicant claims that they are qualified for something or experienced in a certain field doesn't mean that it's true. Use NATSB's Employment and Education Verifications, reference checks, and license verifications to validate their claims.

#3 - To Prevent Office Violence
Violence in the workplace carries enormous cost and risk. Not only does it potentially expose your staff to physical harm, but it disrupts your company's operations and your pocketbook. While doing an extensive background check doesn't guarantee a new employee won't act violently, it's one of the most effective and preventative measures you can take.

#4 - Avoiding Employee Theft
A large percentage of the people who steal items from the companies for which they work have a history of doing so. Checking an employee's background can reveal whether a prospective hire has been fired or convicted of theft in the past.
#5 - Avoiding Nuisance Lawsuits
There are people who apply for jobs, secure a position and then sue the company that has hired them. It may take the form of a worker's compensation claim. You can find out whether a job applicant has a history of filing these types of lawsuits.
Applicant Quick Invite (AQI)
An order is placed by inputting the applicant's full name and email. An email is automatically sent to the applicant inviting them to click a link to input their information and sign authorization electronically.

Electronic I-9
Our Electronic I-9 is 100% automated and will not let you make mistakes. Always stay compliant with automatic purge feature.