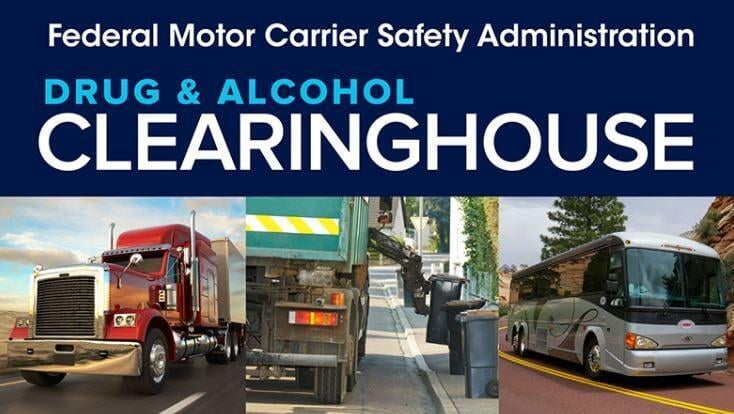 Mandatory use of the DOT Clearinghouse goes into effect January 6, 2020.

NATSB can make compliance easy!
There are two components to the Clearinghouse program.
1. Reporting of Drug and Alcohol information to the database.
2. Making Queries to the database of your employees for compliance.
When NATSB is your TPA (Third Party Administrator) there is no additional charge to your for the reporting component but there are steps that you MUST take to designate us as your TPA. Please click here for a step-by-step guide on setting us up as your TPA.
If you would like us to manage the query, consent and compliance process of the program please see the information below.
FMCSA

Clearinghouse - REPORTING ONLY

​​No Additional Fees for reporting services.
NATSB will report drug and alcohol violations.
This will include alcohol test results with a concentration of .04 or greater, refusals to take an alcohol or drug test, as well as actual knowledge of a violation and Negative RTD test
​​
Owner/Operators - ​You must utilize a TPA for this service
​​Employers - You have the option of allowing your TPA to report these or you can take on the burden of doing it.
​


FMCSA Clearinghouse - FULL COMPLIANCE



​​NATSB will:
Report drug and alcohol violations.

Provide necessary driver consent forms and education.

Perform New Employee and Annual Queries
We also offer a Complete DQF (Driver Qualification File) Management Program.
Our menu of rapid and laboratory based substance abuse testing options is designed to meet all your drug testing program needs.